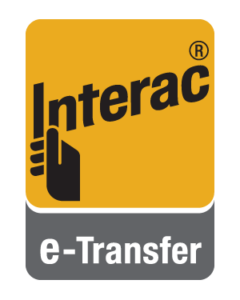 How to financially support the Ministry of the Mountain View Christian Church
First off, thank you for your continued giving. God has blessed this church through your support, attendance, prayers, and encouragement.
Two types of giving: receipted and anonymous:
Receipted: After the end of the year, tax receipts are issued, usually in January.
Anonymous: Many do not care about tax receipts, and that prefer to remain anonymous in their giving. Either receipted or not, your giving is important and appreciated.
In person:
There is an offering box in the foyer. You may place your offering in an envelope, and you have three options:

Write your name on the envelope. At the end of the year you will receive a tax-receipt.
Leave your name off and give anonymously. There will be no receipt for this.
If you write a cheque, your name on the cheque will be recorded and you can receive a tax receipt.

You may also anonymously give a gift card for a grocery store or other supplier. These can be used for food emergencies in our church and community, or for costs of food during our programs.
Online:
We are discontinuing the use of Paypal. Please donate through another means. Thank you!
Interact. So far there are no service charges for Interact. The name to use is info@mountainviewchristian.ca
Online giving is never anonymous.
Tax receipts are issued at the first of the year.
Mail:
Cheques made out to Mountain View Christian Church (not cash) can be mailed to:
Mountain View Christian Church
118 Limeridge Road East
Hamilton, Ontario L8M 2X4
Tax receipts will be mailed out at the first of the year.
A word to our oversees friends (including the USA).
PayPal has refused donations from the US because of money laundering concerns. We haven't been accused, and we feel that it is another clampdown on freedom. For us to use PayPal, all the personal banking, tax, and income information of our board members would need to be disclosed to PayPal, and we're not going to do that.
When a cheque or money order is received, it is cashed as Canadian currency, so a US cheque for $100 becomes $130 CND here after the exchange rate (and our cost of living is about 30% higher too!)
We will issue tax receipts, but they may not be useful in your country.
If you wish to donate to the ministry of Mountain View, the only means possible at this time is mail. It is illegal and dangerous to send cash, so only cheques or money orders should be mailed.
If you mail from the US, First-Class postage will need to be used. Also, never use couriers such as UPS, FEDX, DHL, or others. For a simple envelope they will charge a minimum $50 customs brokerage fee.
We thank you for your support, and if you wish to send a cheque, make it payable to Mountain View Christian Church.
Address to:
Mountain View Christian Church
118 Limeridge Road East
Hamilton, Ontario L9A 2S3
Canada
God bless you all as you serve Him and grow in His grace!
Scott