Tag Archives:
Hard Sayings of the Bible
Learn more this Sunday: The Hard Sayings of Jesus.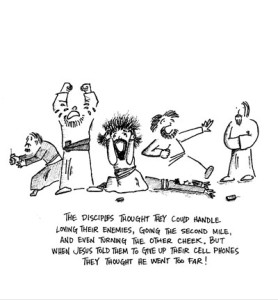 Jesus offers up some "hard sayings" in the Gospels. Indeed, the Bible is full of things that are either 1) difficult to understand or 2) hard to accept. Jesus taught His disciples that He was "the bread of life" and "whoever eats of this bread will live forever" (John 6:58). Upon hearing this, many of his disciples said,
"This is a hard saying; who can listen to it?" (John 6:60).
When Jesus explained that some of them did not believe in Him, and that they were not called, read more